Sally and Aly will present how to eat healthier and be happier in your kitchen. Sally will get you started on incorporating healthier eating habits and Aly will give you tips and tricks for sticking with your new healthy habits from an Organizer's perspective.

hosted by: Sally Gower of Eat Well Buffalo + Aly Luccari of Bright Organizing Solutions
cost: $10, prepay suggested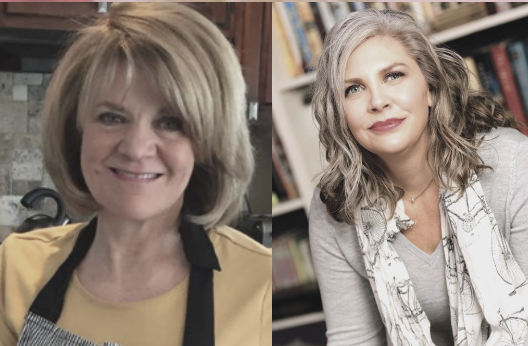 Sally Gower + Aly Luccari
Aly Luccari realized her knack for organization while working as an assistant in New Orleans. Her employer, she realized, didn't need an assistant—she just needed to be organized. Luccari launched her business, Bright Organizing Solutions, in 2005, before moving to Buffalo in December 2011. In that time, she's worked with clients to organize everything from small spaces to an entire home or office. (First appeared in the March 2018 issue of Buffalo Spree magazine)

Sally started her wellness quest in the pharmaceutical industry in the 1980's. She earned her Bachelor of Science degree in business administration from the University of Buffalo, as well as her MBA in Marketing also from SUNY at Buffalo. She is a certified health coach through the Institute of Integrative Nutrition as well as being certified in Plant Based Nutrition through Cornell. She currently is owner of EAT WELL BUFFALO where she believes and teaches that you can both prevent and reverse disease through lifestyle and diet. Sally is proud of her diverse background and her goal is to make a difference in the health and wellness of Western New Yorkers.

Eat Well Buffalo(EWB) offers insight on how to live a simple and healthy life. Food is powerful and we can create wellness and prevent disease by making smart food choices. To accomplish these objectives, we work with groups such as the Buffalo Prenatal Perinatal Network. We perform healthy cooking demos and offer healthy eating/cooking advise. We also have an individual option for working with people one on one. EWB conducts healthy and local food demos on a regular basis to increase the awareness of the products. EWB has a website (EatWellBuffalo.com) and a Facebook page (Facebook.com/EatWellBuffalo/) where we regularly post healthy lifestyle tips, recipes, wellness insights, and more.