A fitness class for WNY adults who are looking to bounce away stress while having fun and getting fit.

Rebounding is a low-impact exercise performed on a mini-trampoline. According to a 2016 study published in the International Journal of Sports Science, rebounding exercise is twice as effective at improving aerobic fitness and 50% more efficient at burning fat than running, yet requires less effort.

"Bouncing on a rebounder is a wonderful way to release stress, increase balance and move your lymphatic system all while burning fat and having a ton of fun without adding undo stress on your joints," said Maria. "It's time to stop working out and start moving your body in ways that make you happy."

According to the 2017 "Stress in America: The State Of Our Nation" national survey conducted by the American Psychological Association, more than half of Americans (53 percent) exercise or take part in physical activity to cope with stress.

"People are increasingly becoming aware of the power of exercise to combat the negative effects of stress," added Maria. "I'm excited to introduce rebounding to other Western New Yorkers who are looking for healthy, fun ways to manage the pressures of work and life."

Maria will lead small-group classes on the bellicon® rebounders with two different bungee band strengths available to accommodate a variety of weight and fitness levels. Classes are limited to ten people to provide personalized attention as each person is introduced to the benefits of rebounding in an intimate setting.

In March 2019, the bellicon® rebounder/mini-trampoline became the first fitness product to earn an endorsement from the American Chiropractic Association (AMA) for its customizable and safety features. In its evaluation, ACA noted that the bellicon mini-trampoline is unique in that it is the only exercise trampoline whose suspension comes in a variety of resistance strengths so that every customer can enjoy a performance that's ideal for their weight and fitness level.
hosted by: Maria Pascucci , life coach, speaker, author and certified bellicon® rebounding fitness instructor
cost: $15/class or $50 for 5 classes

Submit payment HERE to complete your RSVP.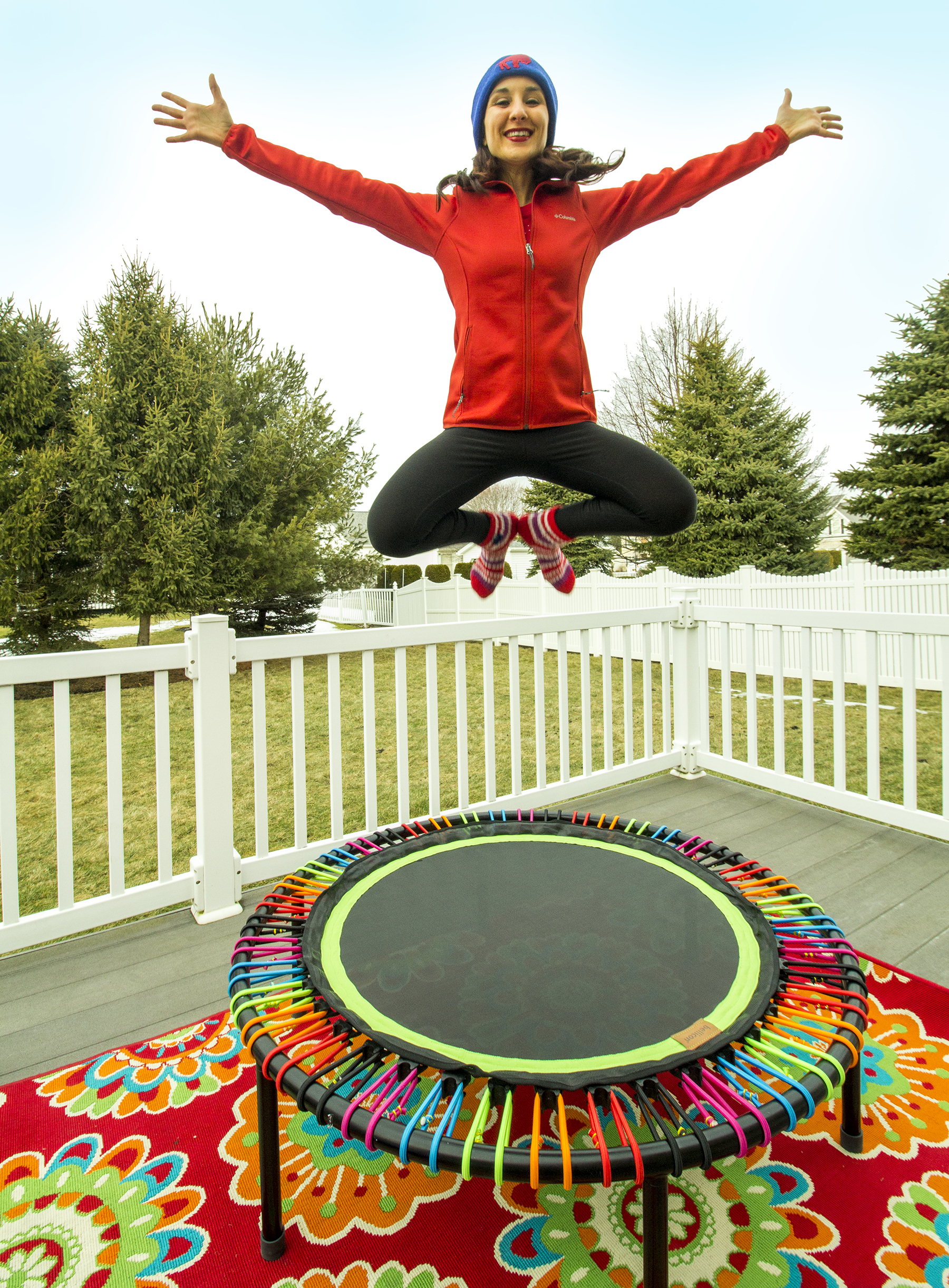 Maria Pascucci is a life coach, nutrition coach and certified bellicon® rebounding fitness instructor. She's on a mission to help Western New Yorkers of all ages to release stress while having fun and getting fit. Previously, Maria spent 12 years traveling the country as a national college speaker; author and founder of CampusCalm.com, aimed at helping students release the stress of striving for academic perfection. To learn more, visit www.mariapascucci.com/rebounding.