Are you looking to thrive this summer? Do all the "diets" and "fitness" plans confuse you? Then let the science of Ayurveda help inform you how to enjoy your best summer yet.

As we spend time together in this interactive workshop, we will:
Decompress from your day as we clear our minds with a short mindfulness sequence.
Gain an understanding of the principles of Ayurveda.
Determine your current state of balance.
Learn the summer's "qualities" and foods and activities to favor and reduce.
Explore the daily rhythms and routines to keep you balanced as we approach this "pitta" season.
Taste spring to summer transition foods that may surprise you.
Take home "dosha" specific recipes and yoga sequences, discounts to Breath and Essence Arts classes, and knowledge of Ayurveda's power to harmonize your body, mind and soul.
Please wear comfortable clothes and bring a pad and pen to take notes.
hosted by: Carol Timmerman-Yorty of Breath + Essence Arts
Cost: $20pp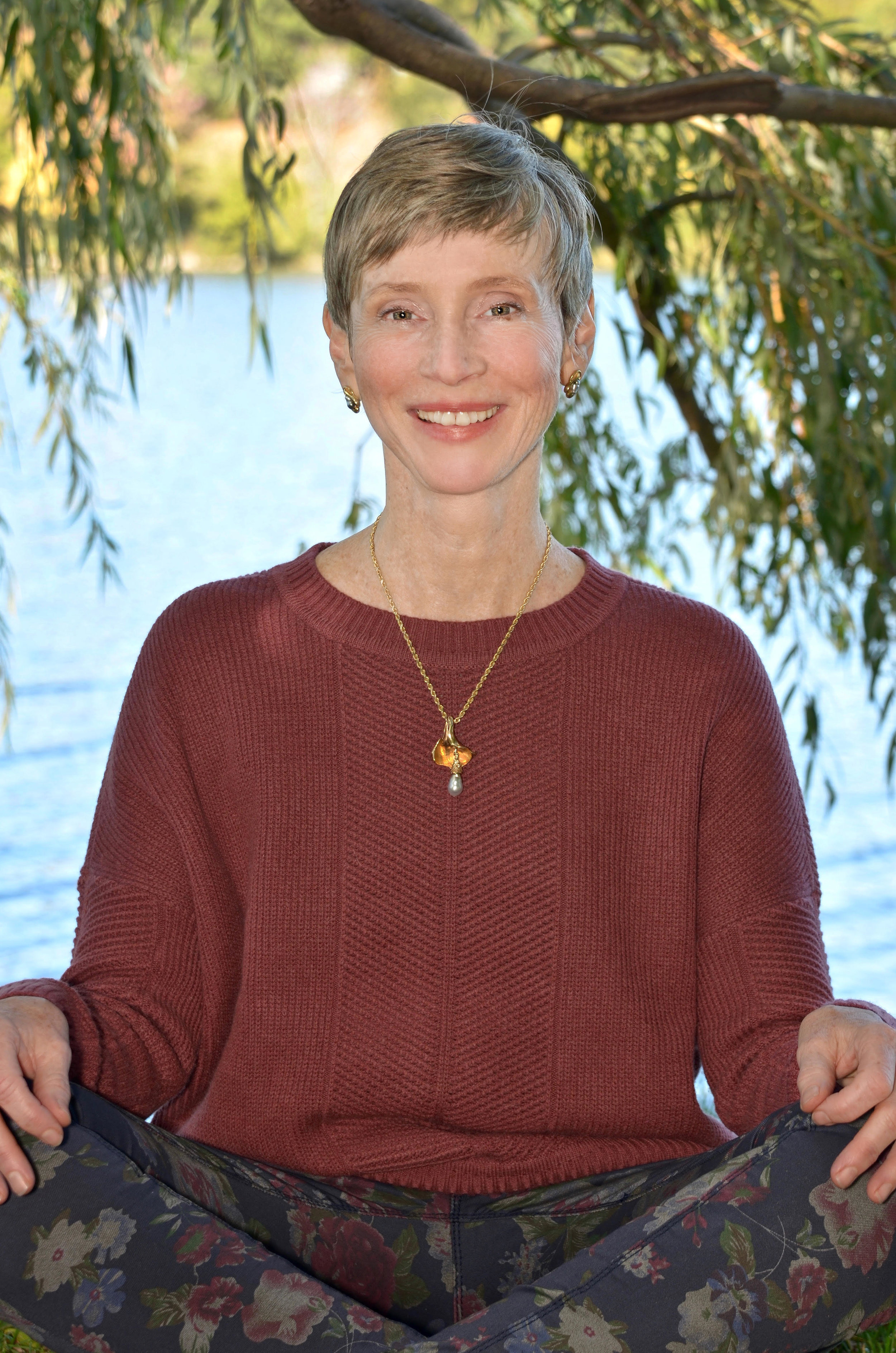 Carol Timmerman-Yorty, owner. Carol started her health and exercise journey as a young child. She was curious about and explored nature, the seasons, gardening, exercise, and music. These interests took her to music school during a time of emerging vegetarian life styles. Carol's food world expanded as did her curiosity about the food/health connection. As she immersed herself in her studies and subsequent career of clarinet performing and music education, Carol also started a running, swimming, biking, and walking routine that continues today.
In the mid 90s, Carol learned about yoga, juicing, raw foods, and veganism, and shifted away from the Standard American Diet. However, in 1998 Carol had a pivotal moment when she learned she needed a breast biopsy. The biopsy was benign, but when the doctor sent her home with a list of what not to do and eat, Carol decided she wanted to know what lifestyle and eating would help her stay healthy.
In the years that followed, Carol started learning more about nutrition, lifestyle routines, and the concept of Ayurveda. She started regularly practicing yoga and Carol and her family together explored healthy food recipes and more outdoor activities that included hiking and triathlons. Carol's journey was taking her on a path of how not only how to individually get healthier, but also thrive.
In the fall of 2012, Carol enrolled in the Himalayan Institute's 200-hour Hatha Yoga Teacher Training, where she received her certification in July 2013 and subsequently a yoga teaching assignment at the Jewish Community Center of Buffalo.
In the spring of 2015, Carol formed her own business Breath and Essence Arts with the vision — unleashed human potential in a healthy, creative, and sustainable world and mission to provide the best programs that awaken and cultivate healthy bodies, minds, and spirits for vibrant living and artistic expression.
In May of 2016, Carol completed the Himalayan Institute's Ayurvedic Yoga Specialist Certification. Carol now brings the self healing science of Ayurveda into her yoga classes, private consultations, lectures, and workshops.
Carol has opened a boutique yoga studio and Ayurveda teaching area where she currently offers a variety of yoga classes and special events as well as in the community.
Carol is also a freelance clarinetist performing recitals and chamber music in the Buffalo area. She has founded and performed with numerous chamber music groups, wind ensembles, and chamber orchestras in western New York and eastern Pennsylvania.
Carol holds a Master of Business Administration degree from Lehigh University in Bethlehem, Pa. and a Bachelor of Music Education degree from Indiana University in Bloomington, Ind. She also holds GIML Level I certification in Instrumental Music and Newborn and Early Childhood Music.