If you find it hard to separate business and personal – leaving the emotions at the door – you're not alone. Being your authentic self no matter what room your in takes some deep work and radical courage.

Intimacy is the vehicle for both the work and courage. Intimacy is a foundational principal that creates internal safety and outward connection. Learning to practice emotional, physical, and spiritual intimacy in deep ways leads to more fulfillment in life and an increase of energy to bring to everyday life.
So what does that have to do with the workplace?

In business the focus on efficiency, consistency and profit has killed the experience of intimacy and has lead to higher rates of anxiety and burnout. I believe when you create space for leadership and employees to create professional intimacy the effectiveness of work increases overall.
By building in safe space for exploration in trust, communication, failure and learning you create a flexible, fluid work environment and opportunity for exponential growth for people + profit.

This workshop will explore the barriers to creating that safe space, cover why fostering that is important, and ultimately practice techniques to build stronger intimacy skills applicable for the workforce and other personal relationships.

Intimacy isn't just for the bedroom, it's important in the boardroom, too!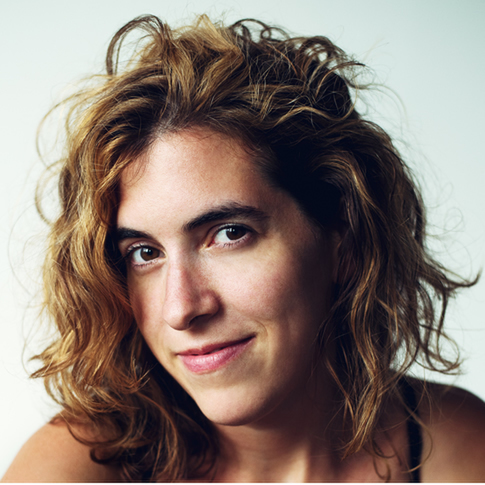 Fresh off graduation with a BFA in Interior Design, Abby journeyed to NYC where she worked her way through small businesses and large corporations over the next seven years. She reached the top of her field as a consultative sales leader helping schools innovate classroom design, and found herself feeling pretty empty and overwhelmed. Her relationships suffering, she sought help through coaching and through her transformative experience of learning personal self-love and true self-care, a passion and skill was born.

In 2014 Abby began listening more closely to her heart and transitioned out of Interior Design to began her training as an Intimacy Coach and Yoga Teacher. After two ½ years of on the job experience with Kavita J Patel, she launched Intimacy Alive where she helps women cultivate deep intimacy through re-building trust, exploring communication and playing with pleasure. She also continues to teach yoga classes at Shakti on Grant St in Buffalo, NY and is passionate about sailing, nature, and music.